Environmental Sustainability
Embedding environmental sustainability into Sutro's DNA is a momentous challenge. We are in a decisive decade to act against climate change, and bold actions resulting in measurable impact shared across the industry are needed to accelerate the pace of change. As part of our commitment, Sutro Biopharma manages our internal operations in ways that are both socially and ecologically responsible. We constantly search for new innovations that will help our operations and our teams minimize environmental impact and sustain healthy communities.
The US Environmental Protection Agency (EPA) defines sustainability based on an overarching principle:"Everything that we need for our survival and well-being depends, either directly or indirectly, on our natural environment. To pursue sustainability is to create and maintain the conditions under which humans and nature can exist in productive harmony to support present and future generations." 
Certified California Green Business
California Green Business Network, recognizes Sutro's commitment to integrating sustainable practices into our operations, saving money, and improving the health of our employees and customers. By taking these simple steps, we can make a big impact on the environment and lead the way as a certified Green Business in California.
Green Business Certified:
South San Francisco location certified April 4, 2023
San Carlos location certified August 15, 2023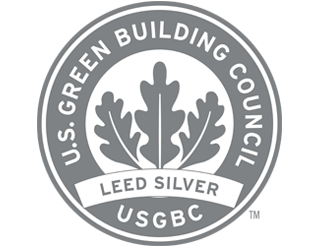 Green Building Environment
LEED is a certification program and globally recognized benchmark for the design, construction and operation of high-performance green buildings.  Since 2021, Sutro Biopharma Headquarters and R&D operation occupies a 5-story green building (Silver LEED Certified) which achieved outcomes of energy efficient design, water use reduction, sustainable site selection and development, responsible materials selection and waste management, and enhanced indoor environmental quality. 
rePurpose
Sutro's rePurpose program provides tangible business results in addition to being a socially responsible solution for disposing unwanted corporate assets. Choosing to rePurpose demonstrates our stewardship of resources by diverting over 1 ton (2303 lbs.) of unwanted assets in 2022 from landfills ranging from HPLCs, BSCs, Centrifuges, and Incubators. It is a concrete way that Sutro Biopharma can act on its commitment to preserve and care for the environment.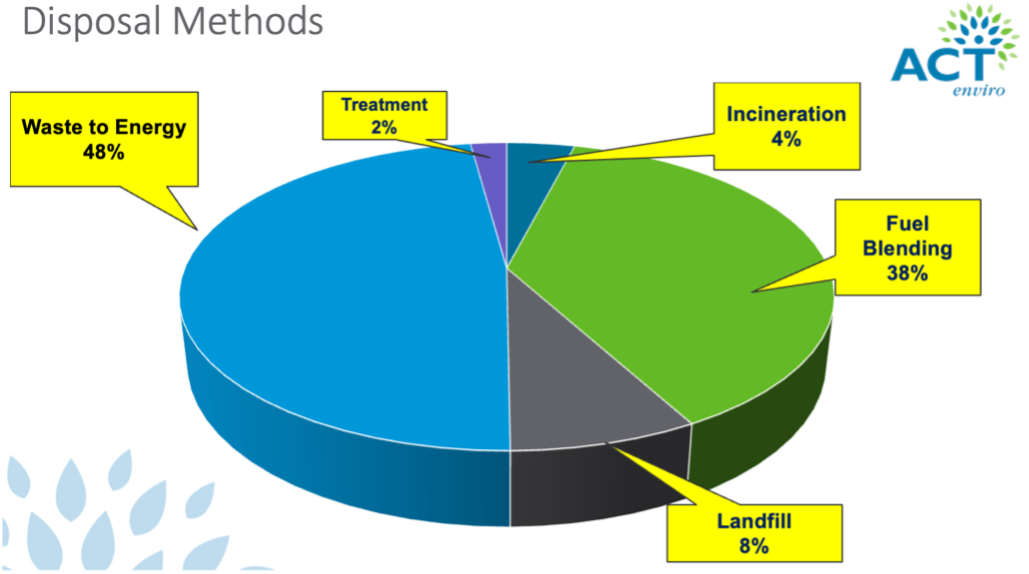 Recycling of Chemical Hazardous Wastestreams
ACT Environmental Service recycling experts help uncover unrecognized synergies between generators of waste materials and consumers who turn these materials into new products. 
In 2022, Sutro Biopharma has driven diversion rates from 62% to 88 % with fuel blending-38 % (2,297 lbs. of laboratory solvent flammable waste streams), Waste to Energy-48 %, Treatment- 2 %, Incineration of pathological waste-4 %, and lastly, Landfill-8 %. Flammable hazardous wastes can be blended with other materials and be re-used as a fuel, a process referred to as fuel blending. Fuel blending operations provide an economical and environmentally friendly recycling option for solvent-based liquids, solids, and sludge. The process blends organic waste streams into alternative fuel to be used as an energy source in a variety of processes, such as manufacturing of cement. The process conserves natural resources by replacing coal, oil, and other fossil fuels waste.  ACTenviro continues to provide extensive recycling options for Sutro Biopharma on the following hazardous waste streams:
Solvents
High-BTU solids and liquids
Aqueous solutions
Batteries
Medical Waste-To-Energy
ACT Environmental Services is the first of its kind in California to offer a waste-to-energy option, enabling generators such as Sutro Biopharma to "go green" in a way that is safe, economical and environmentally friendly.  Our red bag medical waste is microwaved/sterilized and then sent to a local waste to energy site.   Sutro's regulated medical waste is thoroughly disinfected, rendered unrecognizable via shredding and reduced in volume by approximately 80% – saving valuable landfill space and minimizing hauling requirements and costs. In 2022, Sutro Biopharma generated 29,051 lbs. (~ 12 tons) of regulated medical waste as feed stock for waste-to-energy facilities, helping Sutro reach our sustainability goal. Each ton of Sutro's treated waste powers the average American home for the entire month.
Ensuring Progress and Embedding Change
There is a need to improve data management, share effective initiatives, champion successes across departments and embrace cross-sector collaboration to achieve the common goal of reducing the environmental footprint of Sutro Biopharma.  For Sutro Biopharma and our stakeholders, minimizing energy use, waste generation, and use of finite natural resources brings many pressing challenges, but also many opportunities to positively realign our mission and purpose to serve patients and contribute to the global society while enhancing reputation and resilience.
Sutro Biopharma featured in Life Sciences Insights